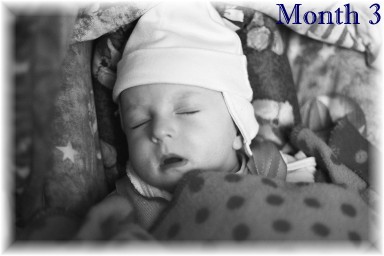 October 2002

---

My third month was a busy one!
I was baptised,
hospitalized,
and visited two of my Great Aunts and my second cousins.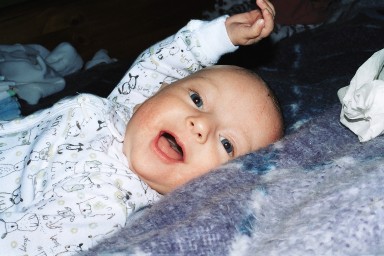 I can smile now!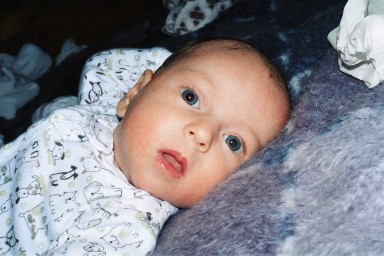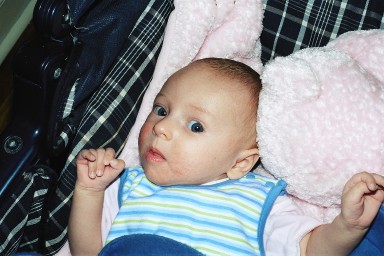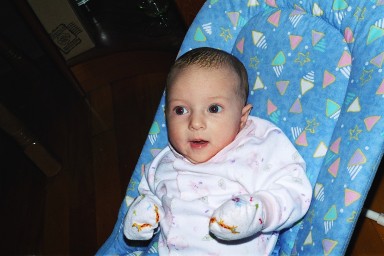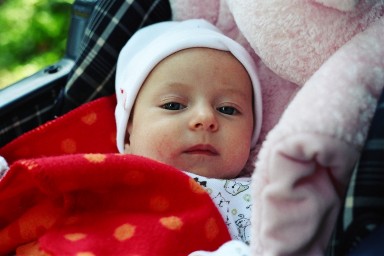 I was baptised Roman Catholic on October 27th by Father Victor,
and hospitalized on October 15th due to an allergic reaction to cow's milk!
Here I am with my great aunts and my second cousins!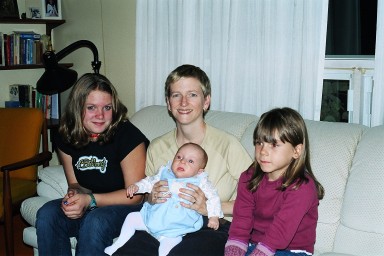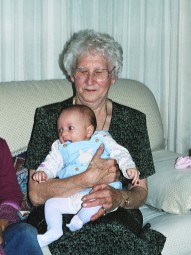 ---
---
See you next month!!