the mEp

september 2014
still
crazy
after all these years...
September 30th


stephen fry opines from the radio while i try to ignore sore eyeball sockets.
trembling shoulders, vice-head, and a throat which didn't want to wake up,
i painfully pull creative out of me. do we live in fear that our lives are preposterous images
of what our father's life was? is this so much a man's thing? his words comfort me,
as every ounce of me hurts. and i mean every.











September 27th
aching muscles wake me.
days barrell forward, each one containing a different version of me.
through this badly slept, bleeded, badly eaten fog, i bring myself here.
the warmth and bitterness of the coffee liquid on my lips is the only reminder i know.
however other people do this, i have no clue. is that why they watch television?
that's a hard head i have this morning. a shaken empty belly, and a very sore body.
all for no reason at all.
September 26th

through this pain, i love you more. it's only a thread on which i hang now.
evening mEp:
one day, i will tell stories of these children who knocked at my door today.
not today.



September 25th

my body is shaky; and achy; and longing for rest;
it belches; it bleeds; it burns;
my mind races; it sprints; forward and back;
it propells me in the night to places it should not;
it never waits patiently; it agonizes; it longs;
it constructs; it deconstructs; it dreams;
today, they will need to cooperate.
they will need to gather all of their
constructing powers just to show up,
smile, pretend, act.
but it must.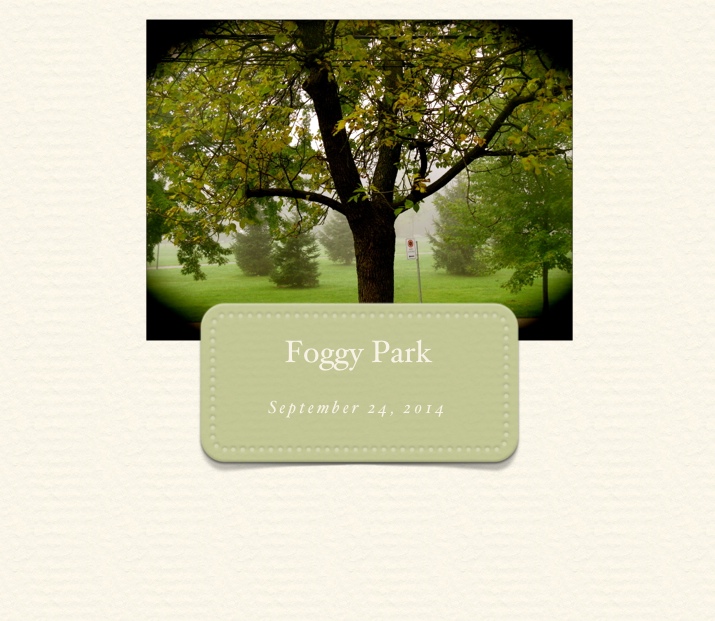 What I saw out my window this morning.
Taken from the yellow room.




Va', pensiero, sull'ali dorate;
Va, ti posa sui clivi, sui colli,
ove olezzano tepide e molli
l'aure dolci del suolo natal!
Del Giordano le rive saluta,
di Sionne le torri atterrate…
Oh mia Patria sì bella e perduta!
O membranza sì cara e fatal!
Arpa d'or dei fatidici vati,
perché muta dal salice pendi?
Le memorie nel petto raccendi,
ci favella del tempo che fu!
O simile di Solima ai fati,
traggi un suono di crudo lamento;
o t'ispiri il Signore un concento
che ne infonda al patire virtù!








September 22

too much too little
too late.
nine o'clock is bedtime
in a house with too much lettuce
September 21

too much cream in my coffee, a long sleep still brings me here, alone.
changes which in the past would have been huge, are now brought into
perspecitive. they have changed my coffee. for example.
for a short while; i lay in your arms and forgot where i was.
there was skin; and kindness; comfort, a bit of a stiff neck
and through your ribs, the sound of your rapid heartbeat in my left ear.
in fact, i listen often to this rapid heartbeat, mostly with horror,
with the knowledge that the human heart's beats are numbered.
i never take one of them for granted
and i always wish i could slow them down.
the emotions, i have felt before,
but i have never, ever
counted heartbeats.
the laundry piles get smaller.
September 19

how do i get dressed.
long surveys keep my mind active when they should be doing other things.
it's a blank and it doesn't even know what it is.
if i'm going to describe me today, it's a great big lump of mushy.
fat and happy has become fatter and happier: he notices mostly the latter.
biding my time when there is time to be had; counting the useful actions on one hand.
every day cannot be useful. today is for tonight, as i gather my energy.
there is champagne to be drunk: smiles to maintain: and an adorable man to keep warm.
that's just what it takes when you're me.
September 17

achy brain mornings, nothing is running.
especially not me.
without enough sleep, there is no singing, no pantomime, and little emotion.
how much of you, does emotion drive?
how much should it?
how much should you spend on groceries?
and all the trees fall silently in the digital forest, one by eventual one.
September 16

seasons change while i tweet.


September 14

automn falling in; windows closed, slippers on, hearty stews.
twittering; frittering; aching; reclining;
in a day with no hours, church might be nice.
today is not such a day.
swirling thoughts of little consequence surround me now:
the Swiss man snores in the middle room: the fish pumps gurgle in my middle ear.
one foot is colder; the largest clump of basil sits in the amyethyst vase, recieved on my 30th
birthday: yes, i used to recieve birthday gifts. i will not deny this. it was a long time ago.
hiding the lamb for the vegetarians, not explaining myself away,
for the very first time in my life, there are some people who simply
don't deserve my time. wow, that took nearly 50 years.
gets odder and odder when people younger than me are more conservative than me.
true sign of getting old i guess.
what is today? as i have said, it's an idea bigger than all the rest.


September 13


all of evolution is encompassed in you,
treating me, how you do.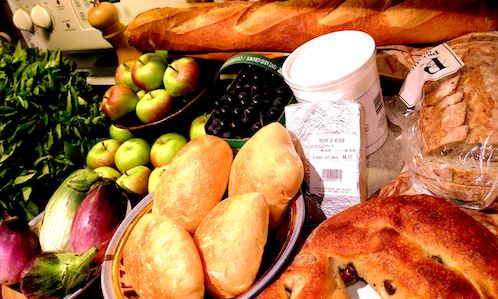 could such common folk ever eat like kings.
September 12


watching live events unfold on the other side of the world.
stomach settles, caffeinated. little poots uncovered by two.
backspacing in my own space, i'm allowed.
how to properly spell out friday.
ears ring
same.
same.
Paul and Art sing about an America "that doesn't exist anymore"
this is the loss that i have been lamenting so deeply for so long.
is your Switzerland gone?
September 11

inclement, thursday, payday,
from behind a pile of empty mussel shells, i sip.
the trusty nine dollar coffee pot ticks.
the humming of trucks and the sounds of winds sweeping across centenarian trees lull me,
and the man going into his refridgerator,
awake.
it's our D-Day, our demarcation from before anyone caring what we brought on a plane,
and our time to reflect at the innocent souls who will never again get on one.
it's early; i reflect; but then again, i reflect on most everything;
with Franklin in the travelling McCafe;
walking through McGill with Guillermo;
bumping into Edita in the bathroom;
Doug in the Bistro;
Christian in the corridor;
philosophizing with Sonia in her office;
Elizabeth at the coffee machine;
or yelling at Laddavanh in her cubicle;
or sitting, pensively in the metro thinking about how not living in the city makes you less human and trying to undo the face i'm making which wrinkles it:
these are only reflections.
i dreamt of being in simon's (parent's) house in europe; it wasn't very european; in the basement;
he had gifts for me; one was a large breastfeeding pillow to serve as a reading cushion;
Bob wanted one too and we were all excited about reading:
afterwards i really wanted to see the cheese store which began with B (Bonin)
so i ran down the alley past the closed market shops on that holiday
and the cheese store was open and the man was very french
but we had bought cheese the day before
and it was expensive
and the same
so i didn't.
when i returned to simon's i wasn't at simons' but sitting instead at a Hungarian dinner
where someone wasn't pleased i was late and made a brief blessing with the dark wine
to a deceased two and a half year old child.
chemistry


September 9th

dear joy; chemistry is real.








september monday 2014

"i sit by windows and i watch the cars
i feel i'll do some damage one fine day
but i would not be convicted by a jury of my peers
still crazy after all these years"
paul simon
September 7th
a chilly fourteen degrees; backflips dreamt; menopausal headaches; coffee!
nothing gravely poetic will slip from these fingers today except being alive with a headache;
sipping starkly sour caffeine from a red mug;
and perhaps these foursquare placemats purchased on st denis street and fitting squarely on this Swiss table.
if he isn't yelling, i sense, he feels uninvolved, is this a true measure? is that the manner by which he knows the world?
thoughts of kathleen at a funeral sweep by my mind; have we entered the funeral years while still biking?
in fact many thoughts ransack my mind instantly; backflipping headaches; bittersweet senses of belonging here;
and the to-and-fro-ing of the Swis man, of course, while i feel particularly grounded here for no reason.
renewing the lease crossed my mind; melanie; the crystal clear greens of lingering summer out my window, painted
with sunday sunlight in the fullness of life; and all of a sudden, norma, her new school year, her sense of determination,
her birds, her photographs, and her magnificent smile, sometimes accompanied by the warmest of prickly laughs.
it's chilly. it's calm. the fish hum and gurgle.
can you smell it?





September Saturday 6th

9:09am
a real live Yentl moment
through well slept eyes
and the slow swooshes of wet tires,
i sip.
me, who has become first person here
and has made it to saturday, all.
but it's the tropical winds
in the urban maplecanopy
the piping hot java
and the grogginess of my typing gait
which compose me now.
it's an ache in my back;
a ring in my ear;
and a little bit of the world being sideways;
which frames this page today
and the memory of last night's Seinfeldian company
Jews; Hindus; non-Christians; vegetarians; Atheists;
and some of them two of those, dined on vegetarian food,
in an odd coupling
in a small house
'
but how does emotion shape the words we speak
and why,
now that is far more interesting.









september 5th

lots of anniversaries
the numbers are high and i am forced to contemplate
how long a marriage would i have wanted:
indeed i never contemplated such a thing
but only the holiest of
a child does english homework; lots of writing and reading.
will she learn to write this well, i think.
friday friday super heated f riday
i am back to keeping cards: my minimalist time is over:
life is to be hoarded; bloated; and carried with you;
it is that way in the mind of an archivist;
of someone who feels larger than life;
of those who are in it to win it.



sept.3rd


evening. it's the weather of summer;
the weather we could be naked in;
the weather that binds us; frees us;
and reminds us what it must be like to be alive.

and a dragonfly still lives here
i love the smell of charcoal; even as it wafts into your house;
and i also enjoy the fact that you hate it because you only hate it
because it reminds you you are dust. and you don't even know
what it means to be alive.
how much time do you spend pushing thoughts from your head?






Sept. 3rd

08:56
i got a new incarnation of me;
she's the old quiet me,
'cept louder.
she's the old veiled me,
'cept more poetic.
she's the old confident me,
yet solidly defined.
i got a new incarnation of me;
whether you like her or not:
her love is deep
her prose well versed:
and her lines are centered
(and purple, today)





Sept 02

07:22
[in much the same way that adding furniture to a room can sometimes make it feel larger]
airplanes make the sky bigger.

wakey wakey first day of school in a skirt
lots of phone calls makes a busy girl
and a yawning mom.
Sept 01
crossing life and dreams leaves a life dreamt.
some times i speak the names of good restaurants to myself:
Graziella; Garde-Manger; hotel herman; Barrocco:
each one rolls off my mind's toungue like a five course meal;
filling up my nearly fifty-year old self with the knowledge that i no longer can know these places
as i once would have known them in my youth; even had i never frequented them.